Layton Permanent Allotments Association

This is an independent website and not controlled or regulated by Blackpool Council.. Blackpool Council cannot be held responsible for the authenticity or reliability of content of this site. Blackpool Council website can be visited at www.blackpool.gov.uk

© 2012 Layton Permanent Allotment Association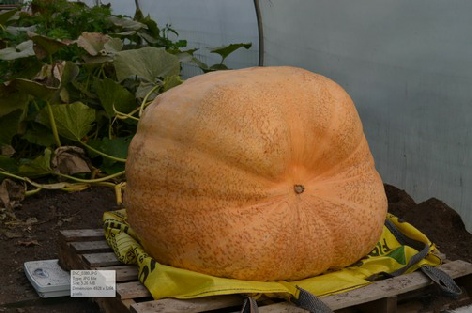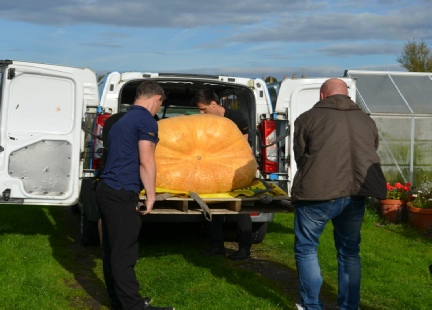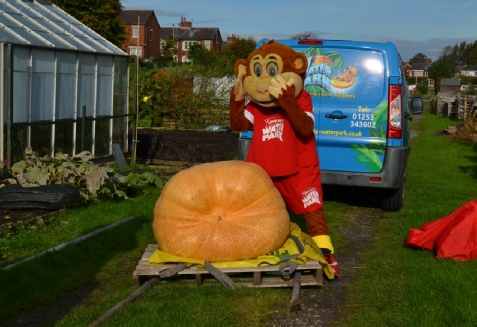 Steve, has once again, grown another big pumpkin.
Following his success in previous years growing big pumpkins, he once again showed his expertise in growing another big pumpkin.
But what to do with it?
Soup every day for the next 12 months?
No thank you!
Let's raise some money for charity?
The Sandcastle Waterpark Blackpool, has offered to display the pumpkin and raise funds for a local charity -
Aspired Futures, who provide life changing services for the most vulnerable children & young people.
It took four strong men to load it into the back of the van to transport it down to the Sandcastle.
Have a look at one of Steve's previous pumpkins click here