Layton Permanent Allotments Association

This is an independent website and not controlled or regulated by Blackpool Council.. Blackpool Council cannot be held responsible for the authenticity or reliability of content of this site. Blackpool Council website can be visited at www.blackpool.gov.uk

© 2012 Layton Permanent Allotment Association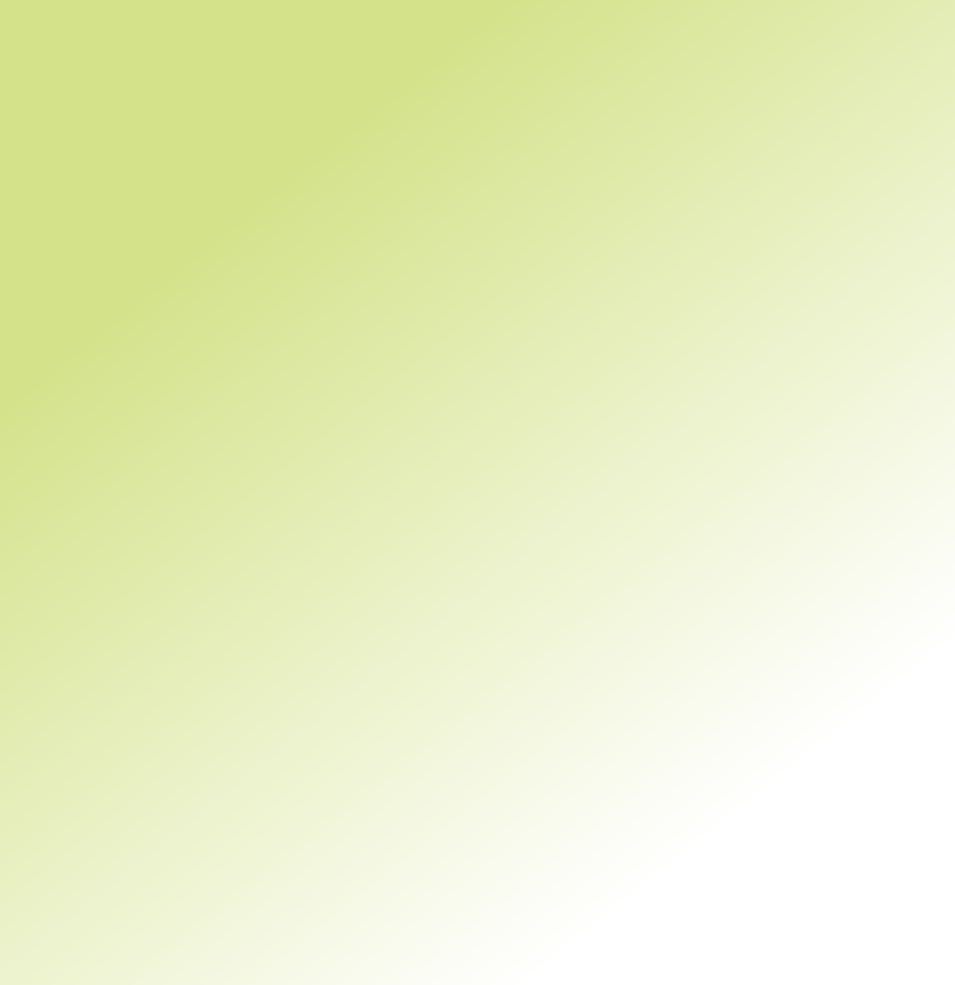 It is during these months of the year, that the following bugs will be visiting us on the allotment site and in our gardens at home.- and the results of their presence seen.
Please have a look on what to look out for and how to treat them early, in order to avoid using pesticides.
Rosemary Beetle.
The rosemary beetle (Chrysolina americana) devours the leaves of rosemary, lavender, thyme, sage and some other related plants.
It is an attractive 8mm long metallic green beetle with purple stripes on its wing cases and thorax.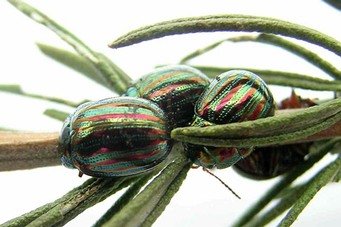 Visit the RHS website to learn how to report sightings and how to deal with them.
Gooseberry Sawfly.
The common gooseberry sawfly is one of several sawfly species that attacks gooseberry and red/white currant bushes during late spring and summer.
The larvae are pale green, with many black spots, and they have black heads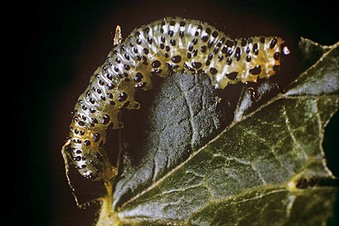 Visit the RHS website to learn how to deal with them.
Let us know of other pests seen on the allotment site by informing any of the committee members or via the contact page