Layton Permanent Allotments Association

This is an independent website and not controlled or regulated by Blackpool Council.. Blackpool Council cannot be held responsible for the authenticity or reliability of content of this site. Blackpool Council website can be visited at www.blackpool.gov.uk

© 2012 Layton Permanent Allotment Association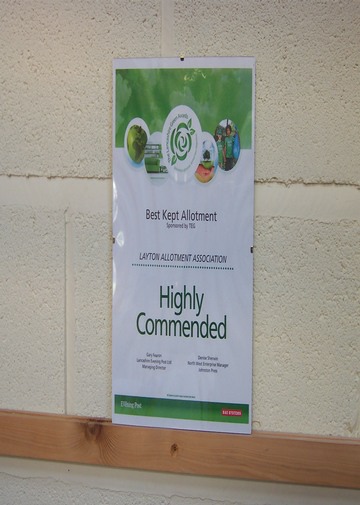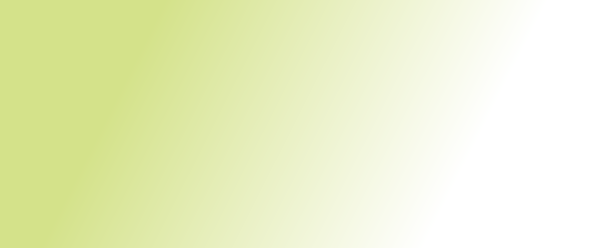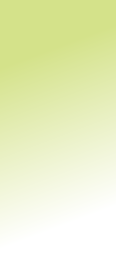 In November 2012, Layton Permanent Allotment Association were awarded a 'Highly Commended' certificate in the Lancashire Green Awards.
Environmental issues have never been more pressing. All responsible individuals, community groups, businesses and industry are striving to do their bit to safeguard the environment. This awards scheme is to recognise outstanding achievements in tackling climate change.
The Lancashire Green Awards are sponsored by Lancashire Evening Post and BAE.
Have a look at the Green Awards website by clicking here.
To see the application form submitted by Layton Permanent Allotment Association then click below.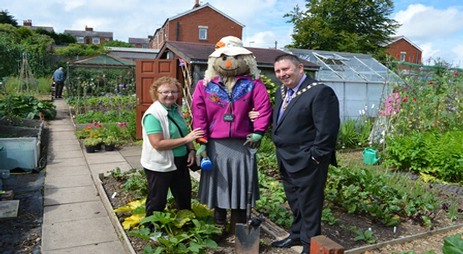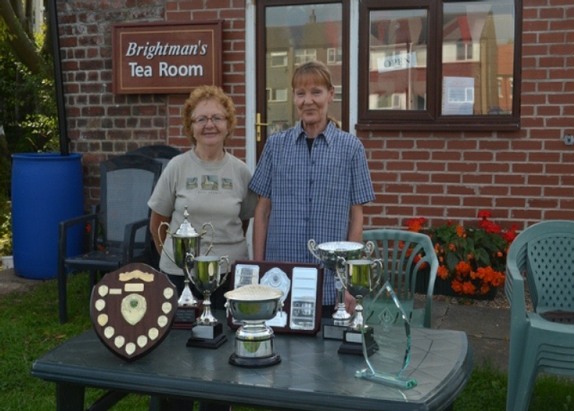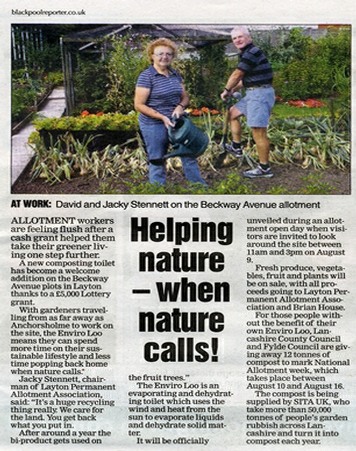 2012 open day winning scarecrow with Cllr John Boughton

Layton Allotment holders - winning trophies from the Blackpool competition

New Loo for Layton Allotment