Layton Permanent Allotments Association

This is an independent website and not controlled or regulated by Blackpool Council.. Blackpool Council cannot be held responsible for the authenticity or reliability of content of this site. Blackpool Council website can be visited at www.blackpool.gov.uk

© 2012 Layton Permanent Allotment Association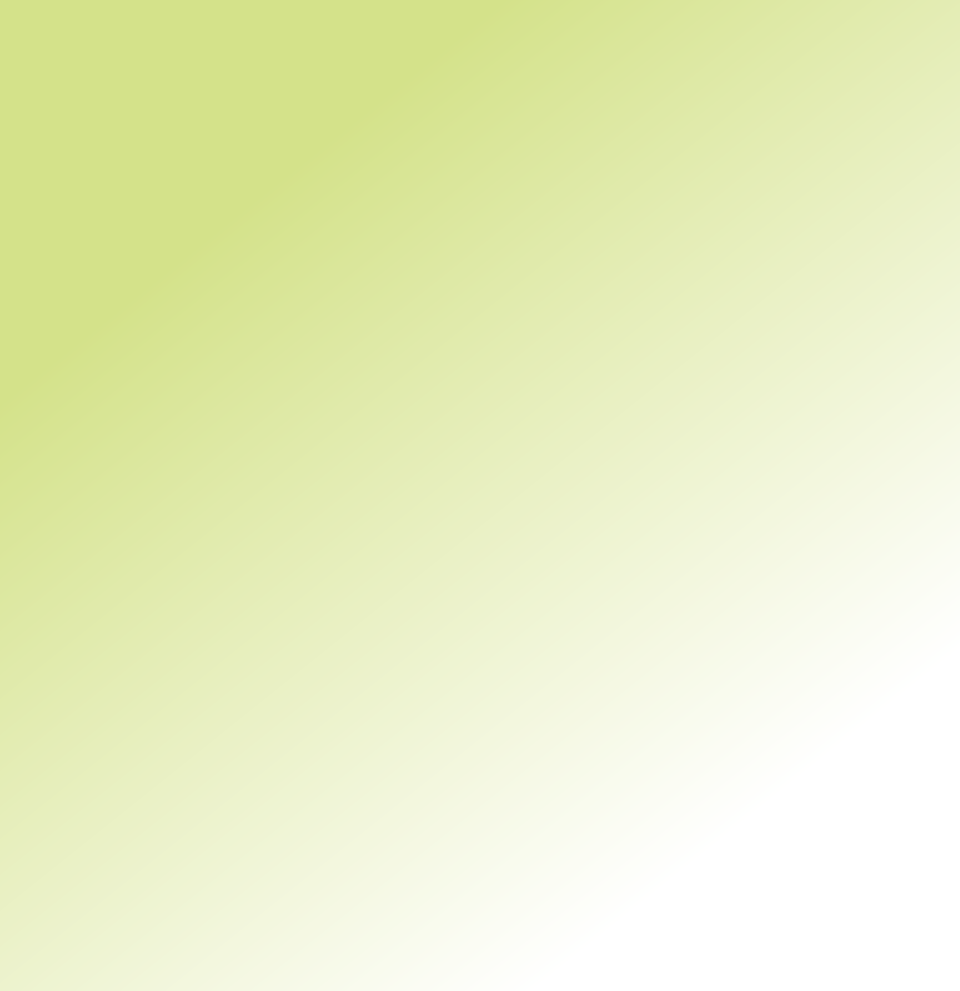 Bee Project - Visitors to meet the bees
The Layton Bee Project had some visitors to the site to see the ongoing work of the project and see the bees.
Layton Permanent Allotment Association invited children from the Association's adopted charity - Aspired Futures - to see the bees.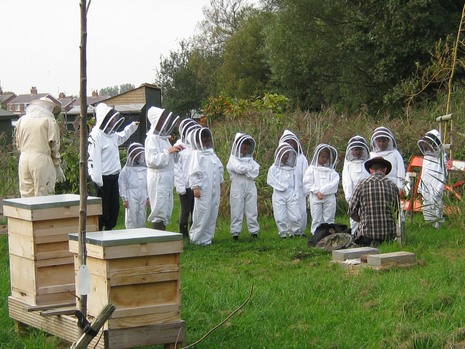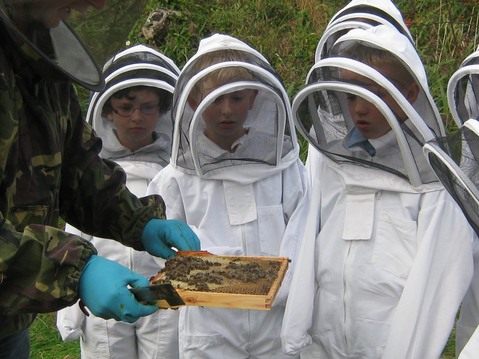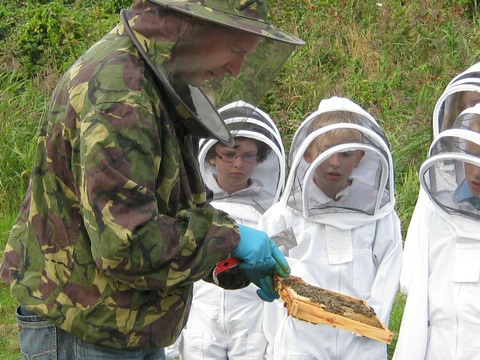 Dressed in protective bee suits, the children are shown the bees by plot holder and beekeeper, Mica.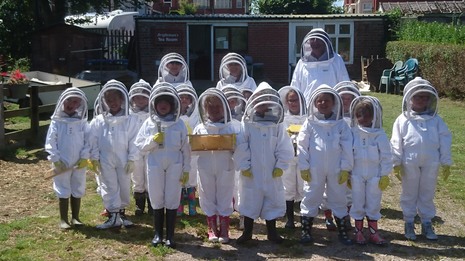 Children from a local school were the latest visitors to the site to see the bees
July 2016