Layton Permanent Allotments Association

This is an independent website and not controlled or regulated by Blackpool Council.. Blackpool Council cannot be held responsible for the authenticity or reliability of content of this site. Blackpool Council website can be visited at www.blackpool.gov.uk

© 2012 Layton Permanent Allotment Association

Open Day 2013 - Scarecrow Competition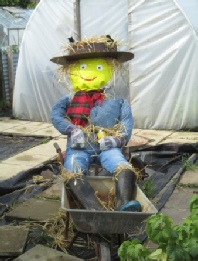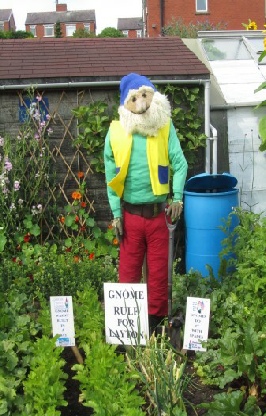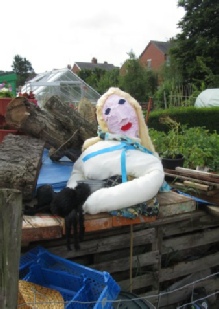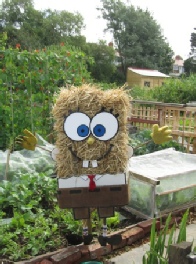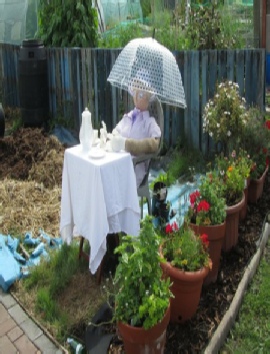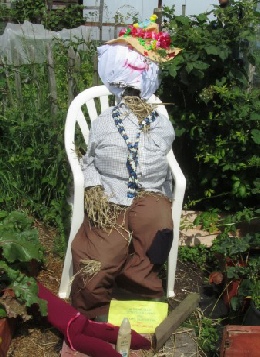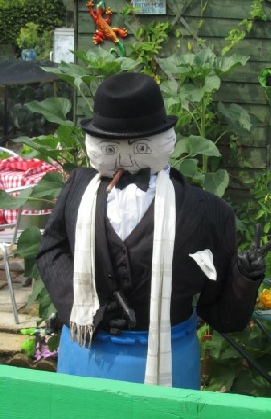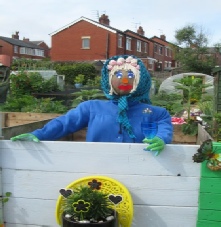 The winning scarecrow, as judged by those attending, is seen below with the winning plotholder, being presented their prize, by Cllr John Boughton.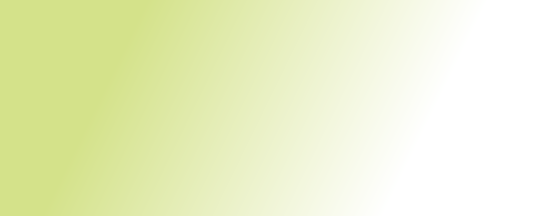 As part of the Allotment Association's Open Day this year, There was a competition, voted for by the visitors to the Allotment open day, for the best scarecrow created by the plot holders.
It must have been difficult for the visitors to make their decision, as the number and quality of the scarecrows produced was higher than previous years.
Which one would you have voted for?
A selection of those made are shown here.