Layton Permanent Allotment Association

This is an independent website and not controlled or regulated by Blackpool Council.. Blackpool Council cannot be held responsible for the authenticity or reliability of content of this site. Blackpool Council website can be visited at www.blackpool.gov.uk

© 2012 Layton Permanent Allotment Association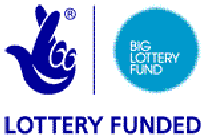 DRAINAGE PROJECT - Final Report
From Bernie O'Hara
The water and drainage project has, at last, reached completion.
I first contacted the water board in October 2011 to have our meters checked for leakage as our water rates had been charged at £1500 for 2010 -2011. I subsequently started to contact contractors to get quotes for both new water supply and drainage systems. I am sure that as you are all aware, this was in its self, no mean feat! But I eventually managed to get three quotes and we started to look at funding, which was eventually achieved with help from CVS.
The contractors arrived on 25th October, and work commenced in earnest on Tuesday 30th.
The rain was relentless which made progress slower than anticipated but, despite the elements, and John (our main man) going on a cruise, work was completed on 17th December.
Approximately 570 meters of drainage pipe was laid, four inspection chambers were installed and wherever possible these were connected to existing drainage, two rodding eyes were also installed (one at each end of the site). A total of 35 tons of stones were used around the pipes to help the water drain faster.
I also managed to arrange for the council to come and clean the dyke area, a job which had been neglected for a number of years, they are also going to jet wash the culvert, but this has been postponed twice due to the rain and more important local flooding issues. The job will however be completed as soon as possible.
Our new water supply involved bedding approximately 508 mtrs of pipe in 12 tons of sand, the piping was connected to two existing water mains. There are now two internal stopcocks and water meters which will make the monitoring of water usage much more accessible. We now have thirty taps which are fixed to new wooden posts and these have been placed so that most plot-holders will have easy access to two, this is great as there have been as many of eight using just one tap.
The contractors also spread the spoil out at the dyke end as requested by the committee.
The driveway was scraped and levelled as best they could, but given that a total of 68 tee offs were made and filled with stone these will of course settle in the coming months and it will probably be necessary to top the dips off with stone, but this has been the case with the drive for many years.
If you wish to lay new drainage on your plot and feed it into the new main drain, it is possible to purchase perforated pipe from the site shop. Please contact a committee member.
Details of the drainage will be emailed to all plot-holders and it would be very useful if you would update the site rep/committee if you choose to install further drainage as this will be very useful for future reference.
Bernie O'Hara